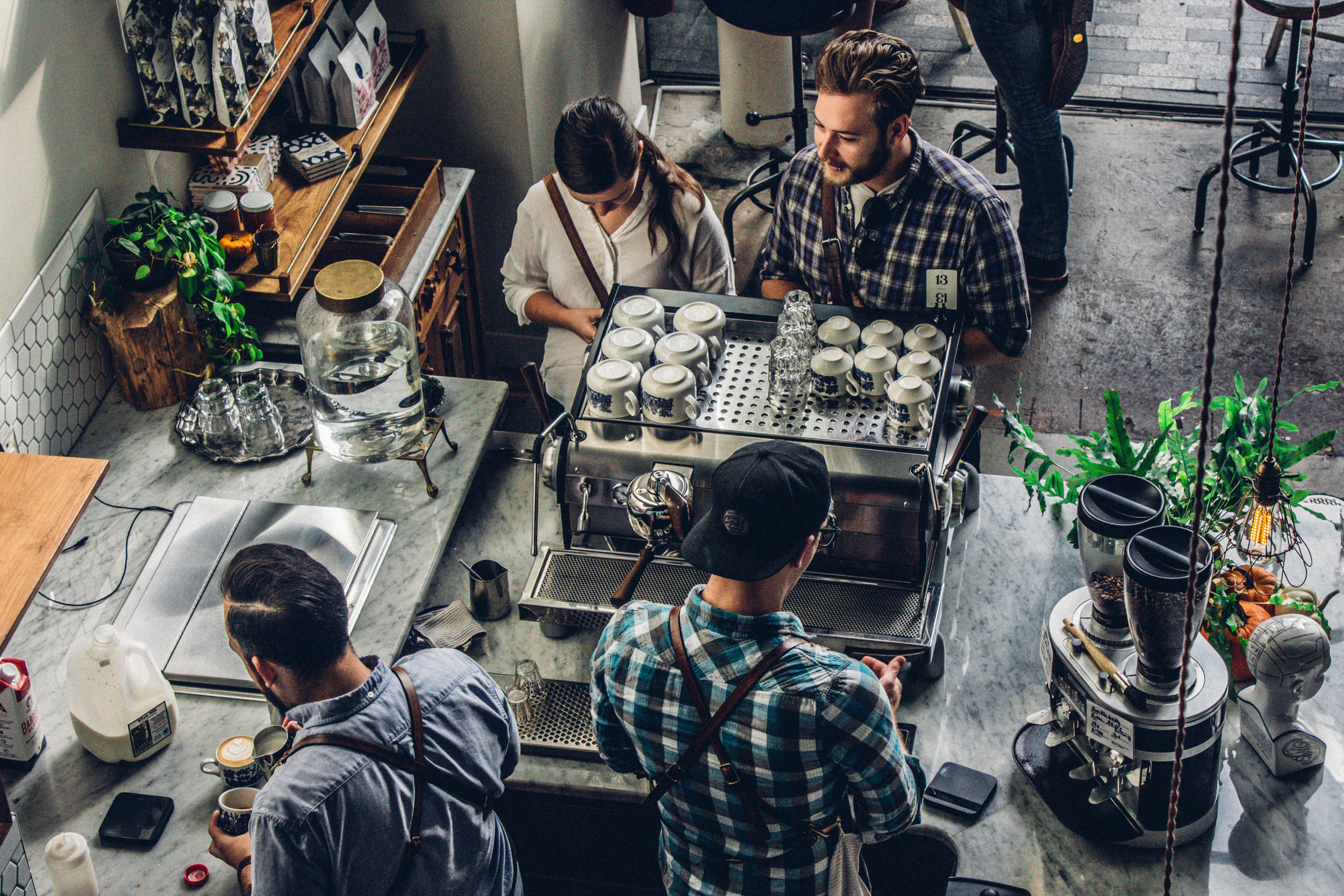 A discovery phase that clarifies your organization's identity and mission. We build a branding strategy to help you thrive.
Defining your visual identity by creating brand guidelines including logos, fonts, colors, and other visual elements you need to shine.
A website is your most powerful tool to get discovered by the audience who doesn't know where you've been all their lives.
Custom maps, timelines, and other things to snazz up your website.
Brand Consulting
A comprehensive Strategy for Branding your Organization
Helping you articulate your identity, your dreams and goals, your values. Helping you discover the face you want to present to the world. Helping you understand who you want to reach and the steps you need to take to reach them.

This is a "Phase 0" that comes before we can actually start working on your website and other marketing materials. I'm a master at pulling out of people the things they have always struggled to articulate and making a clear path through the jungle of ideas that make up their identity.

Creating mission, vision, and values statements, clearly outlining what you provide, identifying your target market/audience, and discussing the tone/vibe you want to exude.

Building a branding strategy that will be your guidebook toward developing a fully defined, powerful brand identity.
Graphic Design/ Visual Identity
Logos, Fonts, Color Scheme, and guidelines for imagery
We work with you to create a logo that speaks to your target audience and communicates the essence of your organization.

We develop a comprehensive font scheme to be used on all digital and print materials.

We design a color palette to be used on digital and print materials representing your organization.

We offer guidelines for the style of imagery that evokes your brand, and tools and resources to find that imagery.
Web Design
New or Redesigned Website
I build websites using the website provider Squarespace. This means the site is created and edited through Squarespace.com, and requires a yearly subscription to one of Squarespace's website plans.

Squarespace has a simple editing program that allows customers to make changes to their websites without any knowledge of coding.

Once I build your website, I will offer training to help you edit it yourself. This means you can maintain the basic features of your own site, and you don't need to hire someone every time you want to put up a new picture, add text, or create new pages!
Custom Map - If your organization has locations around the world, one of my specialties is a custom map through Google or Mapbox. Google examples here, here and here. Mapbox examples here and here.

MailChimp Set-Up - MailChimp-Squarespace integration helps you build mailing lists, gain blog followers, send newsletters, automated emails, and more.

Timeline - Building a custom timeline to embed on your website for a special event such as an anniversary.
SEO Optimization - Squarespace is good at getting your site to show up in Google and other search engines, but there are ways to maximize your visibility.
CSS/Javascript Customizations for Squarespace sites - special animations, visual effects, or other Squarespace customizations requiring code.
When someone says, "I need a new website," that can mean a lot of different things. Think of it like buying a house. Someone looking for the equivalent of a studio apartment is not going to need as complex a website as someone who wants a virtual Buckingham Palace with three blogs, ten galleries, and several dozen custom features.
I won't be able to give you an accurate quote until I get a clear idea of what you really want: what your budget is, what your vision is, and what your time-frame is. Generally, my clients are working with a budget of at least $1,200.
Here's an explanation of how my pricing works:
Brand Consulting
We can either set a fixed project fee or bill hourly. You and I will meet and talk about your organization; this will help me get a good idea of the scope of the project. I will then estimate the number of hours I think will be optimal, and if desired we can set a cap according to your budget before I begin the work.
Graphic Design/ Visual Identity
You can purchase a full brand design including logos, fonts, colors, etc. This package will have a fixed, one-time fee.

You can also purchase individual brand elements such as a logo, brochure, social media poster, etc. These will often be billed per project, though more complex or vague projects may be billed per hour.
New or Redesigned Website
Fixed Project Fee (starting at $1,000): You and I will talk about what you want. I'll make a proposal. If you accept it, the contract will say exactly what I'm going to create (for example, a website with 5-7 pages, 1 blog, no store, etc.) and will state a fixed, one-time fee. Fee includes basic training on how to edit your site.

Squarespace Subscription ($144-$216 annually): Your new site requires an annual subscription to one of Squarespace's pricing plans. This is not a fee to Inscape; you subscribe to Squarespace in order to maintain and edit your site.
Additional Services
Custom Google/Mapbox Map - billed per hour

Custom Timeline - billed per hour

MailChimp Set-Up - billed per project

Content Writing - billed per hour

Squarespace SEO Optimization - billed per project

Custom CSS for Squarespace sites - billed per hour
Frequently Asked Questions
How tech-savvy do I have to be to edit my site on Squarespace?
Anyone who can design a PowerPoint presentation or use Microsoft Publisher can likely use the most common features of Squarespace. If you don't have this skill level, we can discuss ongoing website maintenance provided by Inscape.
WHAT IF I WANT MY SITE BUILT ON A DIFFERENT PLATFORM, SUCH AS WORDPRESS?
Inscape and Squarespace are like fish and chips. We go together. I know all the ins and outs of Squarespace, and I'm an expert in utilizing some of its most powerful tools, such as the incredible flexibility of templates in the Brine family, the categorization and integration of content using tag and category summaries, and the best-kept secrets of the Style Editor.
ARE THERE LIMITATIONS TO WHAT YOU CAN DO AS FAR AS CSS and Javascript Customization?
Yes. I work primarily with the template and tools provided by Squarespace. But some customization is possible (and quite fun), so just ask about the elements you want to find out what I can do!
Question not answered here?